Compact Series Melting Furnace

Medium Frequency induction melting furnace melt silver, gold. Melting temperature is up to 1800 C with different crucible,such as Graphite crucible, Sic crucible.Apply big power medium frequency induction heating system to melt gold, K-gold, silver, brass, etc. High frequency power not only provides fast melting but also electromagnetic mixing function which helps making highly even metal liquid. Stainless steel material, water pump cooling system inside. High quality competitive price.
I. Operation:
Power on →open water faucet → put ceramic crucible in the machine→put metal in the crucible→press heating switch→press stop switch→tongs the crucible and pour the metal liquid.
II . Attention:
1. Can't be water-break during using the machine. If happens by accident, it needs to pick up the crucible at once, or the heating coil will be damaged.
2. Don't press the heating switch without crucible.
3. Press stop switch first, then pouring the liquid after the metal melted.
4. If the work is finished everyday, please take away the crucible then shut off power.
5. When water flow indicator light is shut off, it stands for out of water or low water pressure. And now the machine will start the function of protection, the machine will stop heating.

Optional Device:
Control of the temperature with thermocouple (option) or optical sensor(option)
Gas Torch to prevent oxidization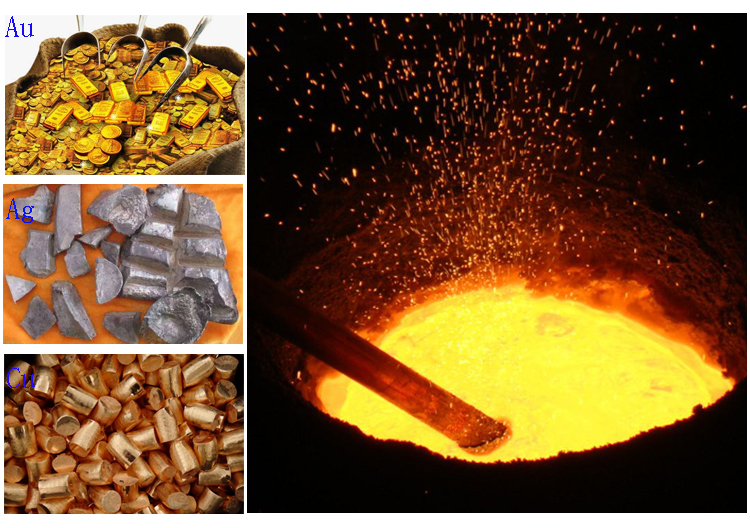 Model

MYF-15KW

MYF -25KW

MYF -35KW

MYF -50KW

Input Voltage

3 x 380V, 50/60HZ

Input Current

20A

30A

50A

65A

Ouptut Power

1~15KW

1~25KW

1 ~ 35KW

1~50KW

Output Frequency

1~20KHZ

Cooling Water



0.2 Mpa

4 ~ 8 L/Min

Extend Cable

1 ~ 5 meters

Aluminum Melting Capacity

5~10 kg

10~30 kg

20~40 kg

30~60 kg

Steel Melting Capacity

1~2 kg

1~5 kg

5~15 kg

10~20 kg

Copper Brass Melting Capacity

5~10 kg

10~30 kg

20~40 kg

30~60 kg

Weight

150 kg

170kg

200 kg

230 kg
Model

MYF -70KW

MYF -90KW

MYF 110KW

MYF 160KW

Input Voltage

3 x 380V, 50/60HZ

Input Current

100A

130A

160A

240A

Ouptut Power

1~70KW

1~90KW

1 ~ 110KW

1~160KW

Output Frequency

1~20KHZ

Cooling Water



0.2 Mpa

6 ~ 10 L/Min

Extend Cable

1 ~ 5 meters

Aluminum Melting Capacity

30~80 kg

40~100 kg

80~150 kg

100~200 kg

Steel Melting Capacity

20-40 kg

30-60 kg

40~80 kg

50~100 kg

Copper Brass Melting Capacity

30~80 kg

40~100 kg

80~150 kg

100~200 kg

Weight

250kg

300kg

350 kg

400 kg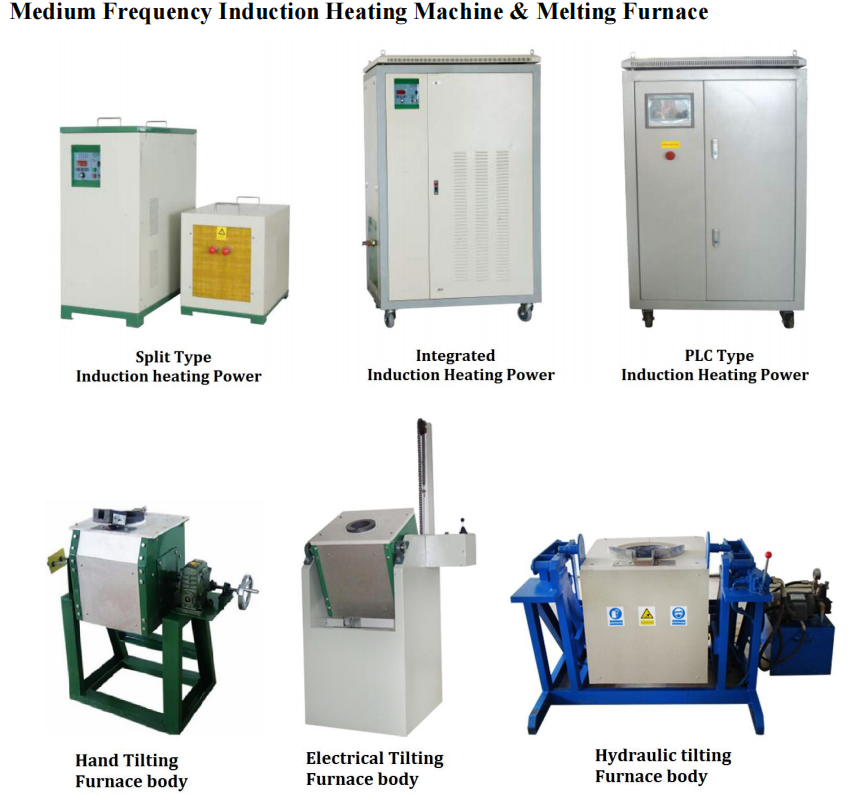 Contact:
Mobile/Wechat:+86-18660767011