The steel crawler can easily transport large items, crops, sand and other objects that would be difficult to transport manually.
Features
1. The front part of the gearbox is stable and has strong climbing ability.
2. The lever type operation panel adopts wet friction plate brake, the brake and the steering gear are the same fork, the operation adjustment is more convenient, and the steering operation is softer.
3. Suitable for complex road conditions, such as swamps, river banks, deserts, rice fields, rain forests, ice and snow.
4. Single cylinder power system, low fuel consumption.
5. Large traction, steel crawler car, good climbing performance, strong transport capacity.
6. Wide application range, simple structure, stable transmission, labor saving, easy to complete automatic control.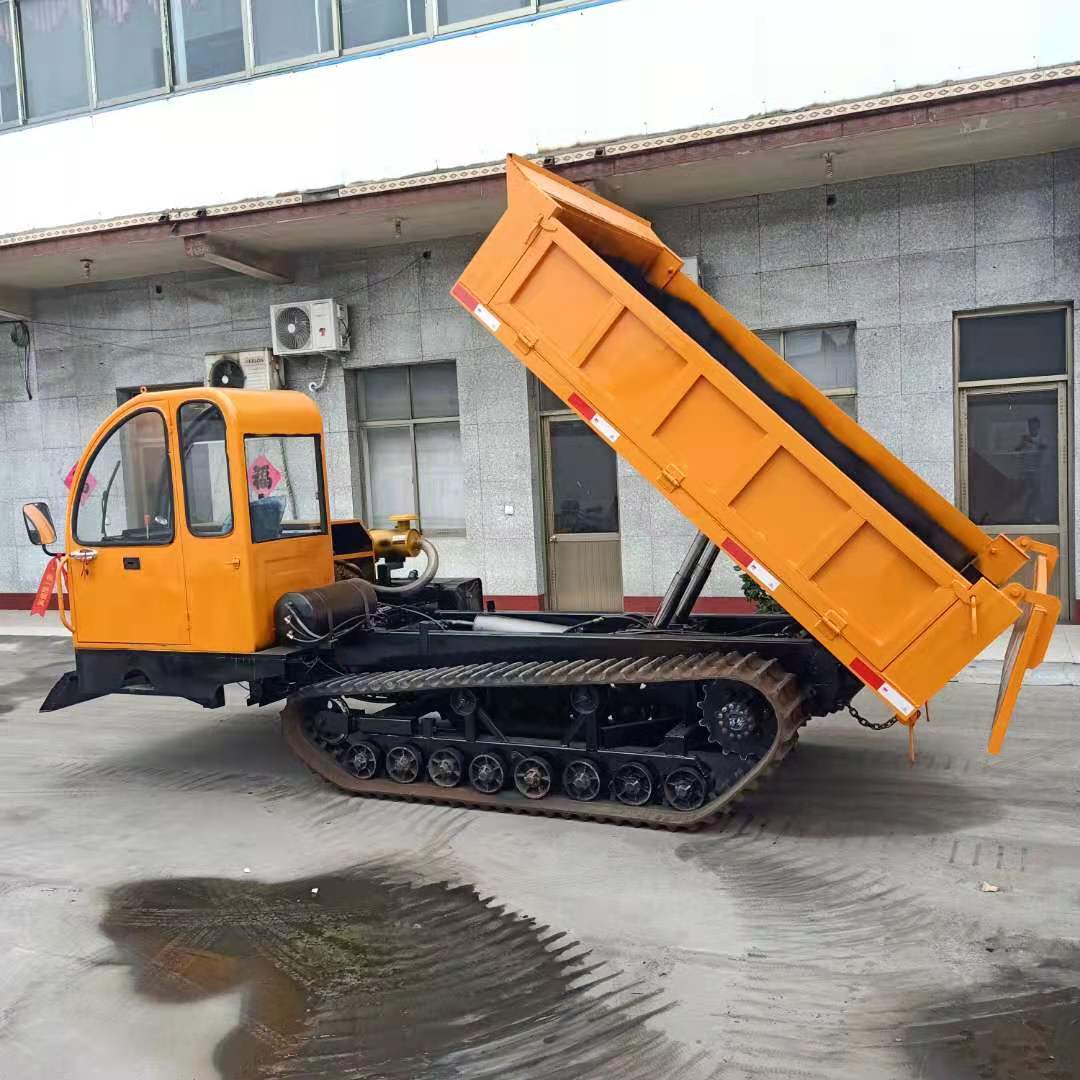 Daily maintenance of machine
1. At the end of the daily operation of the crawler transporter, the machine should be parked in a place with flat terrain and relatively large space, and the cargo box should be lowered. If the parking place has an inclination, the steel crawler transporter manufacturer must use a pad to brake The crawler side of the lower part is anti-skid, and the day protection is carried out after it is properly parked.
2. Centralized maintenance of crawler vehicles: remove obstructions such as grass and mud on the driving wheels, supporting wheels, tensioning wheels, and sandals.
3. Clean the dust of the air filter, radiator, and suction net of the crawler transporter.
4. Check the loose fastening connection of the fastening country.
5. Check whether the steering of the crawler transporter is firm and whether there is a phenomenon that the handlebar and the front fork move mutually.
6. Check the tension of the transmission belt and crawler belt; check whether the parts are deformed and repair them in time when necessary.
7. Check the hydraulic level of the power machine, gearbox, and hydraulic tank of the steel crawler truck, whether the pipeline is leaking, and whether the oil needs to be replenished.
5 Tons Crawler Transporter

Faw tin firewood 490 engine

Special gearbox for crawler

Engineering crawler ( selectable)

Hydraulic dump bucket dumping

Height of container off the ground

Single fully enclosed cab